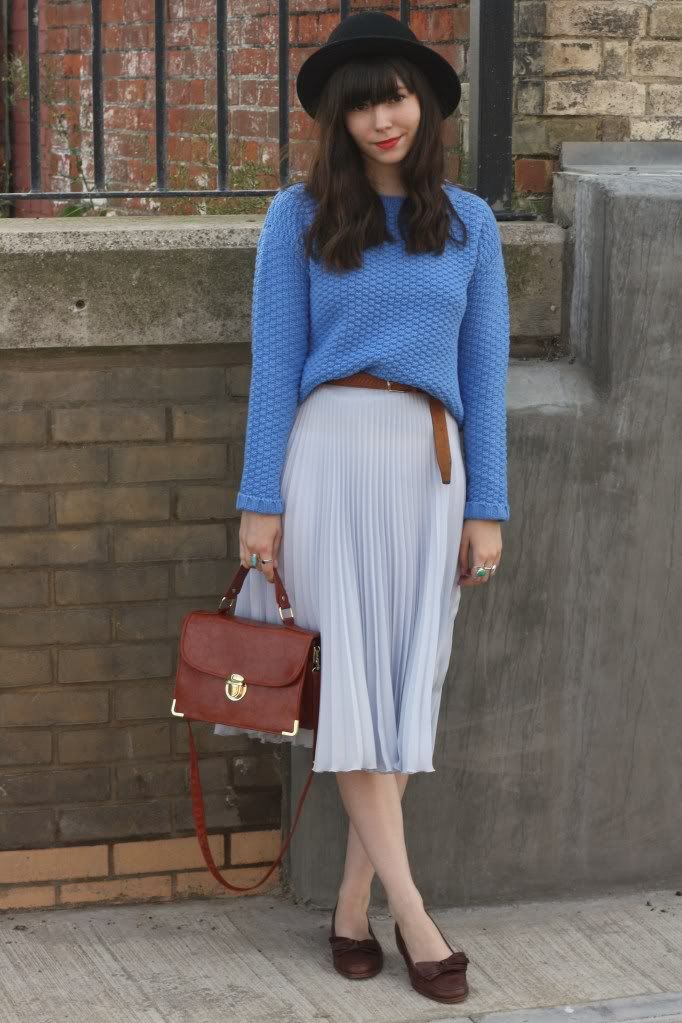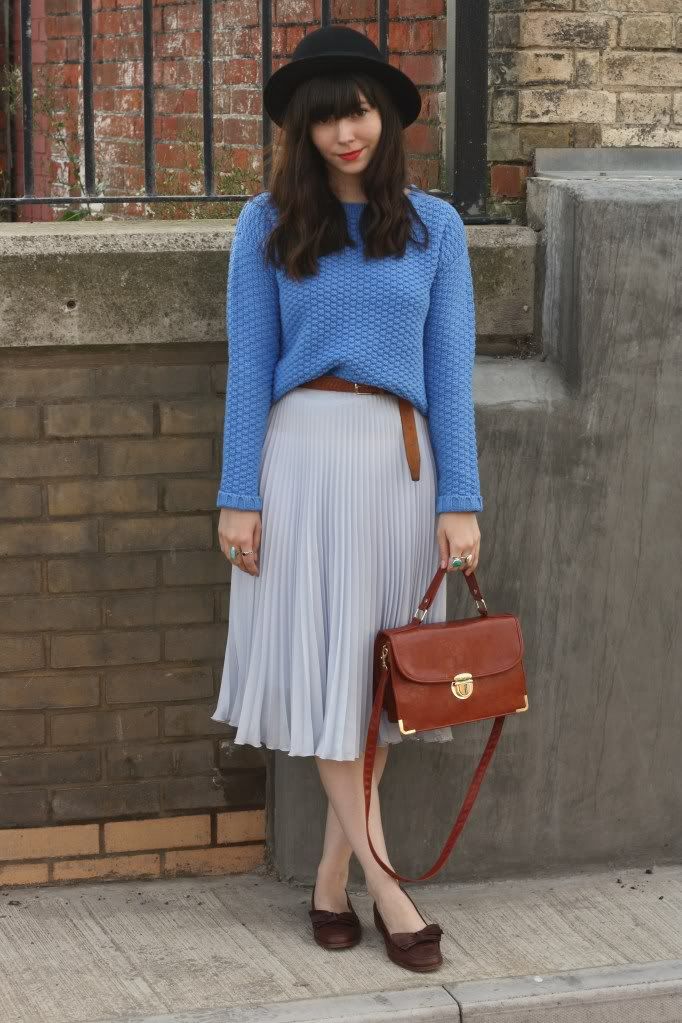 jumper & skirt - asos, shorts & bag - topshop
blue, blue & blue. this jumper always cheers me up! it's so vibrant and so cosy too.
i'm pleased that my last post got such a good response! i've fallen in love with those trousers and can't wait to see what else to wear them with. i've also just gone a little crazy with my autumn purchases, kinda bankrupting myself in the pursuit of chunky knitwear and jewel colours. but i can't wait to wear everything, i just love dressing for autumn farrr too much for my own good.
p.s 5 points to anyone who can spot my car keys making an appearance in the photos.