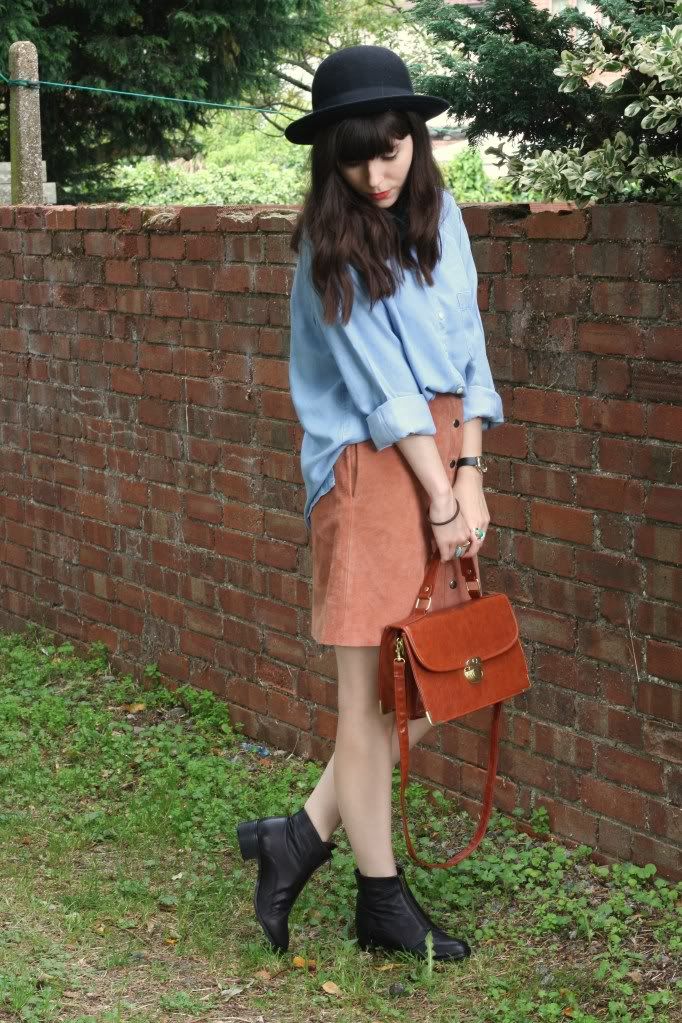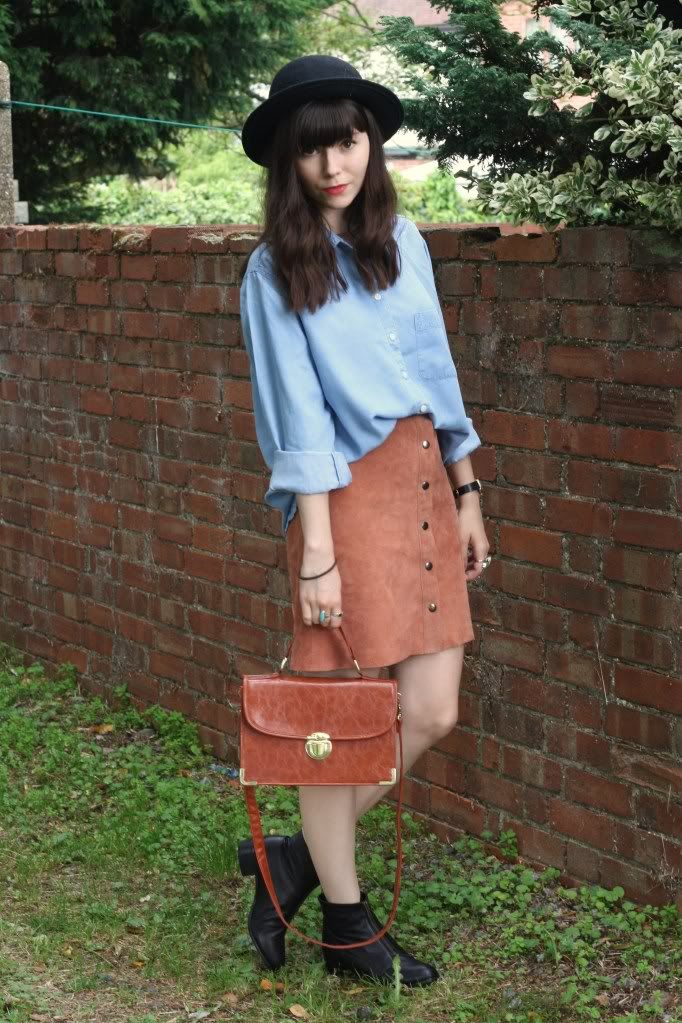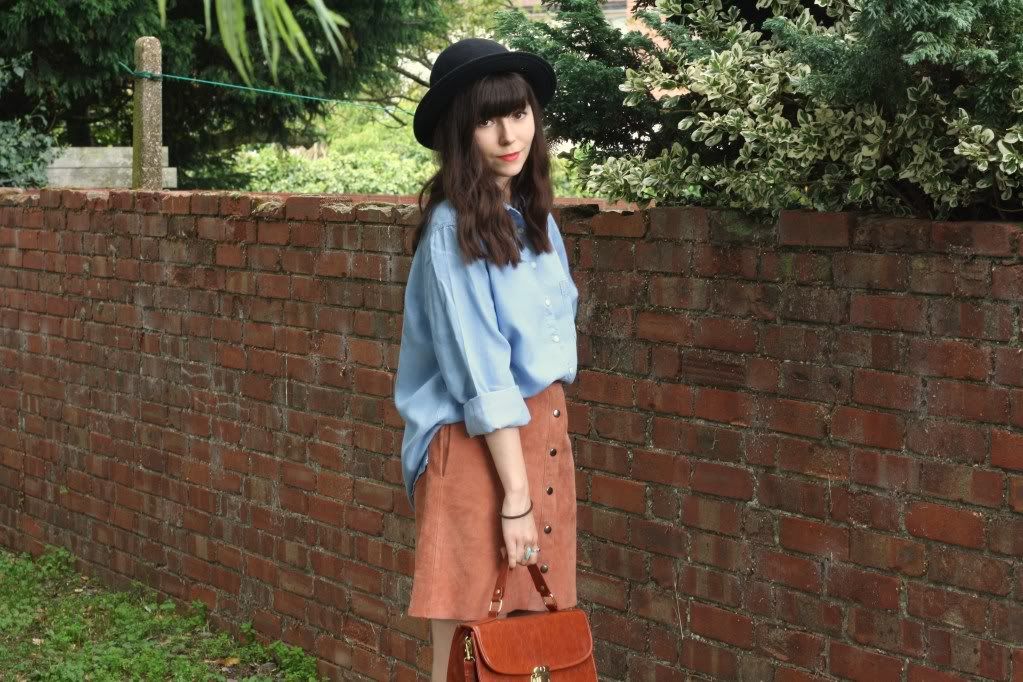 denim shirt - vintage, skirt, boots & bag - topshop
i can't really get enough of this skirt! it's such a nice colour, and it looks perfect with a simple denim shirt. such a comfortable outfit - except for when i sit down, and the poppers on the skirt pop open. big potential for embarassment in public.
i've been thinking about some little changes to make to the blog, and was wondering what you guys would like to see here? like a weekly round-up type post, or an FAQ? (although i pretty much just work during the week and mong out at weekends so there wouldn't be much to see!) any suggestions would be much appreciated!