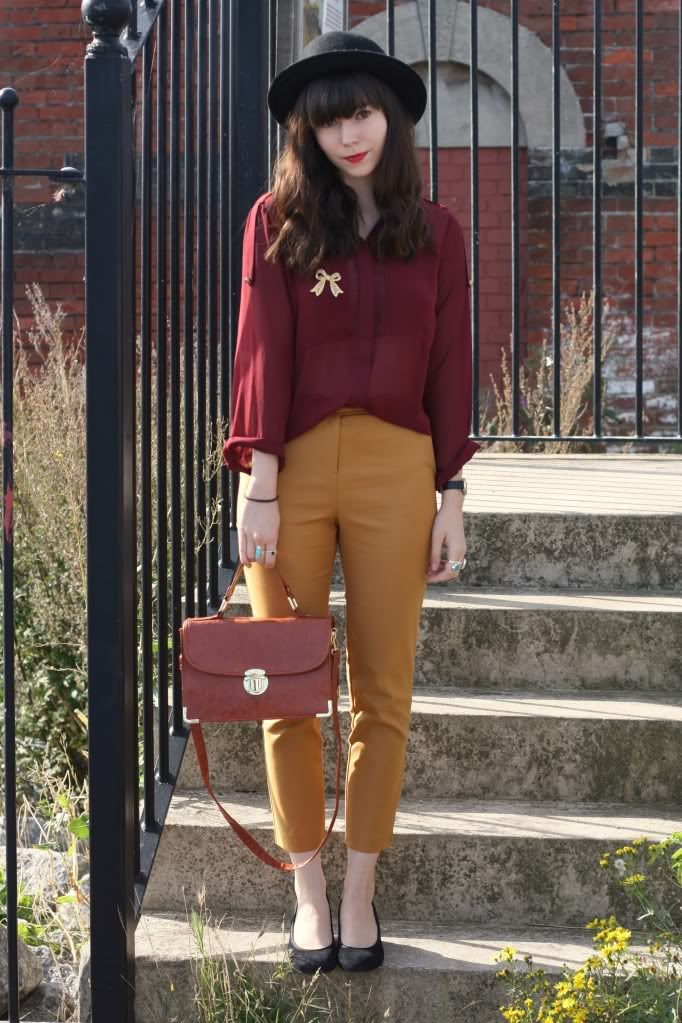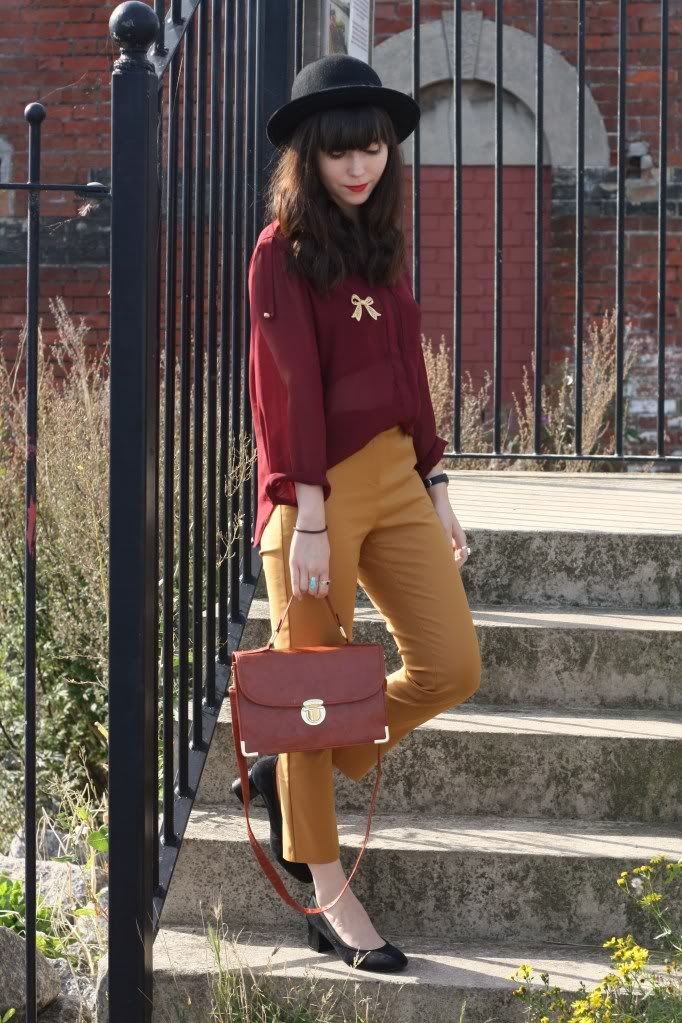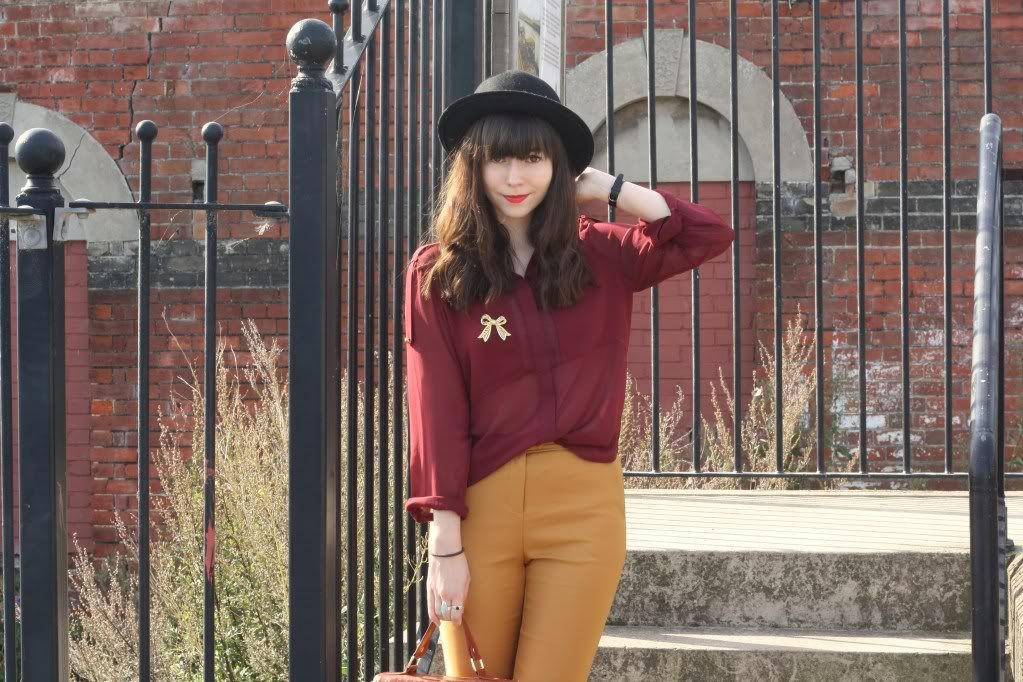 blouse, trousers, bag & shoes - topshop, hat - h&m, brooch - vintage
i can't actually believe i'm wearing trousers. and mustard trousers, at that. but i think this is my attempt at maybe dressing more grown-up. i think in my head i associate trousers with adults/being a grown-up. as you may have noticed, i
never
wear trousers, ever. not even jeans. i used to wear nothing but jeans, honestly nothing but them, i never wore dresses, or skirts or shorts. until about 2 years ago when i properly discovered fashion, thanks to the world of blogging.
i was worried about the fit of these, i'm quite 'curvy' round my hips & thighs and i wasn't sure how they'd look, but in the end i love the colour so much, and they are so damn comfortable, that i don't even care if they make my thighs look huge. i'm loving shades like mustard and burgundy for autumn, i don't really buy into trends but i can't get enough of 'jewel tones'.
but i think i'm now a trousers convert - i'm now on the hunt for a burgundy pair.