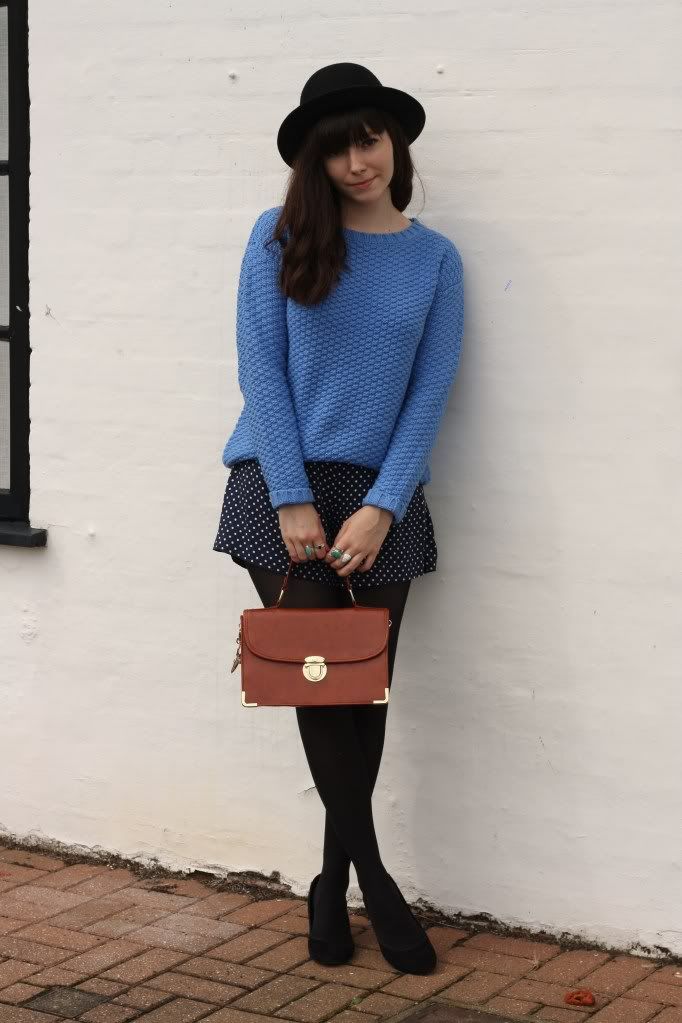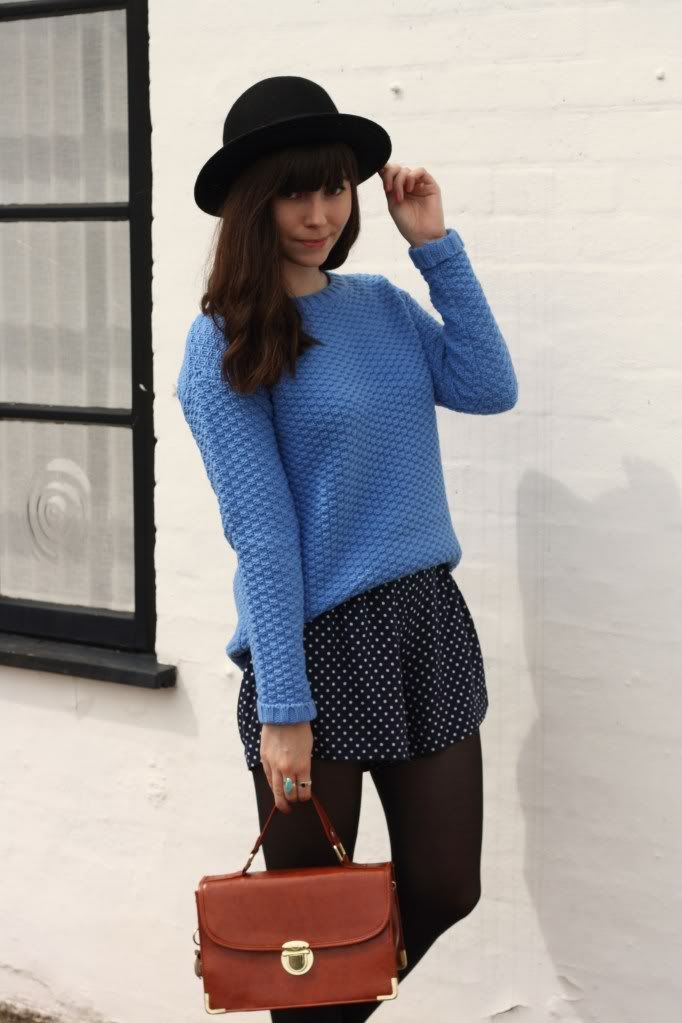 jumper - asos, shorts - ebay, bag - topshop
goodness me, this jumper is BLUE. it's the bluest, and maybe even the brightest, thing in my wardrobe. it's so different to my usual colours (i think, anyway), but i'd been leering at it in my asos basket for weeks. so when my ASOS magazine came with a 20% off voucher code, i just had to get it. i wish topshop did something similar to that! they never ever have discount codes.
anyway, lately, i've been thinking about taking my style in a more grown-up direction. i have
no
idea how to do this, but since turning 23 i've started to think more about how i dress, and whilst i don't dress
too
cutesy, i'm thinking i should start attempting to look my age a bit more (i already get told i don't look my age!).