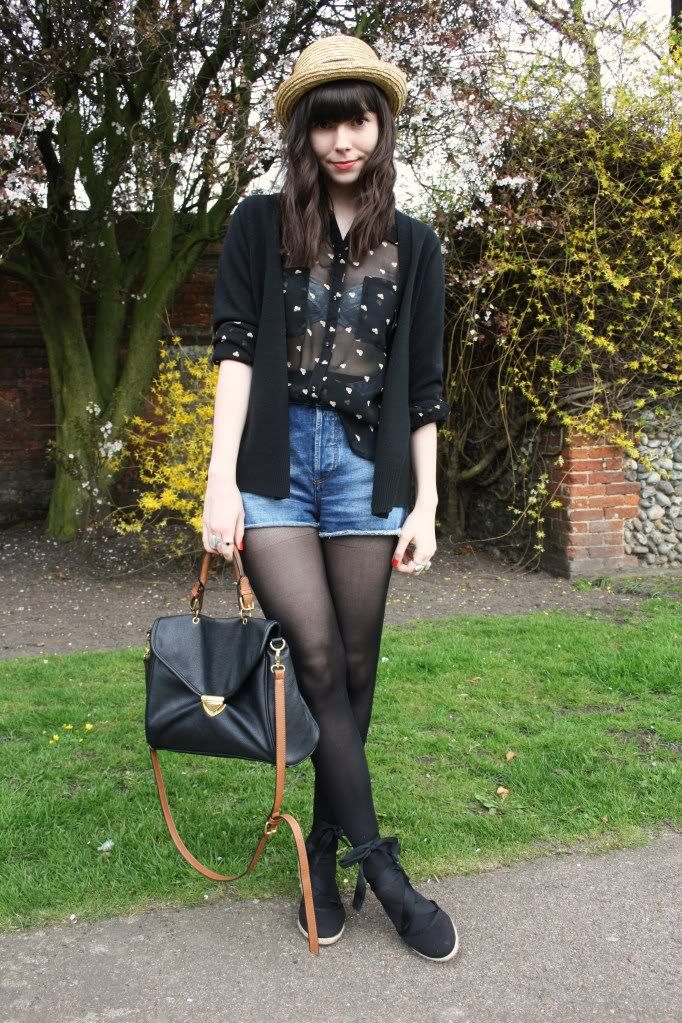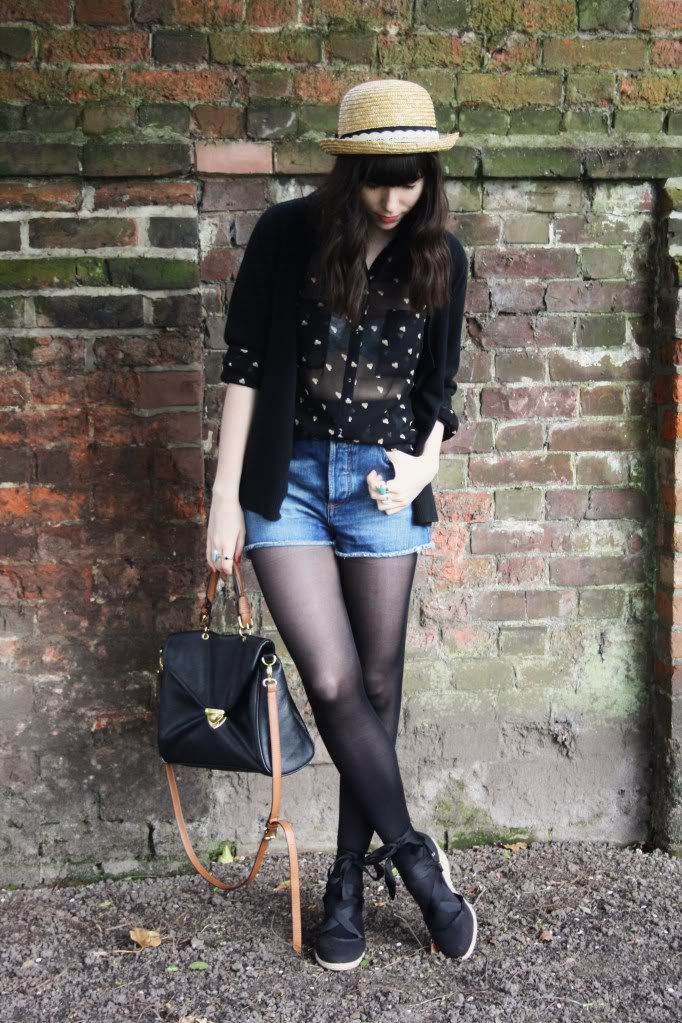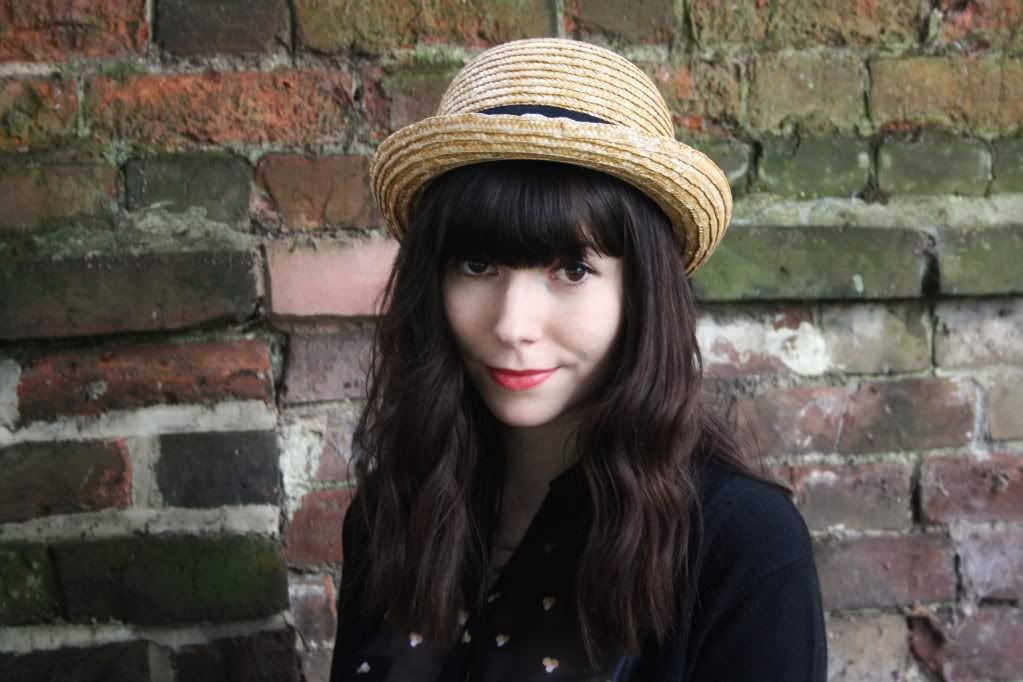 blouse - oasis @ asos, hat & shoes - asos, shorts - topshop, cardigan - my mums
i would like to point out before i say anything else that i had no idea quite how sheer this blouse was - apologies for my outrageous bra-flashing. i wouldn't have posted these if it wasn't for the fact i love this blouse, sheerness and all.
and, yes really loving this hat and shoes. i might wear them forever.