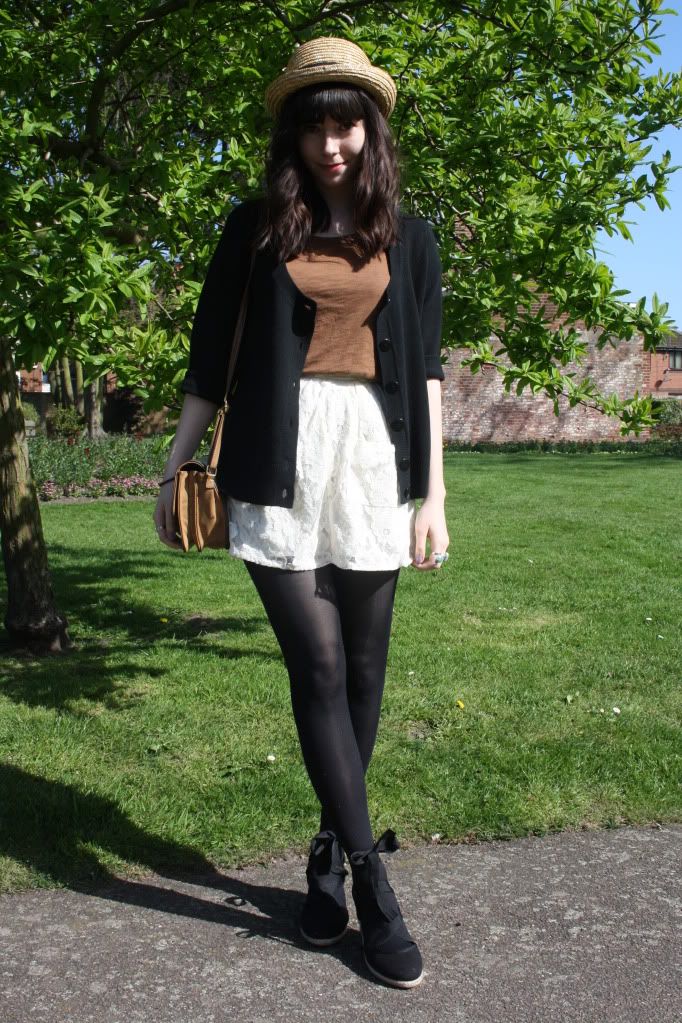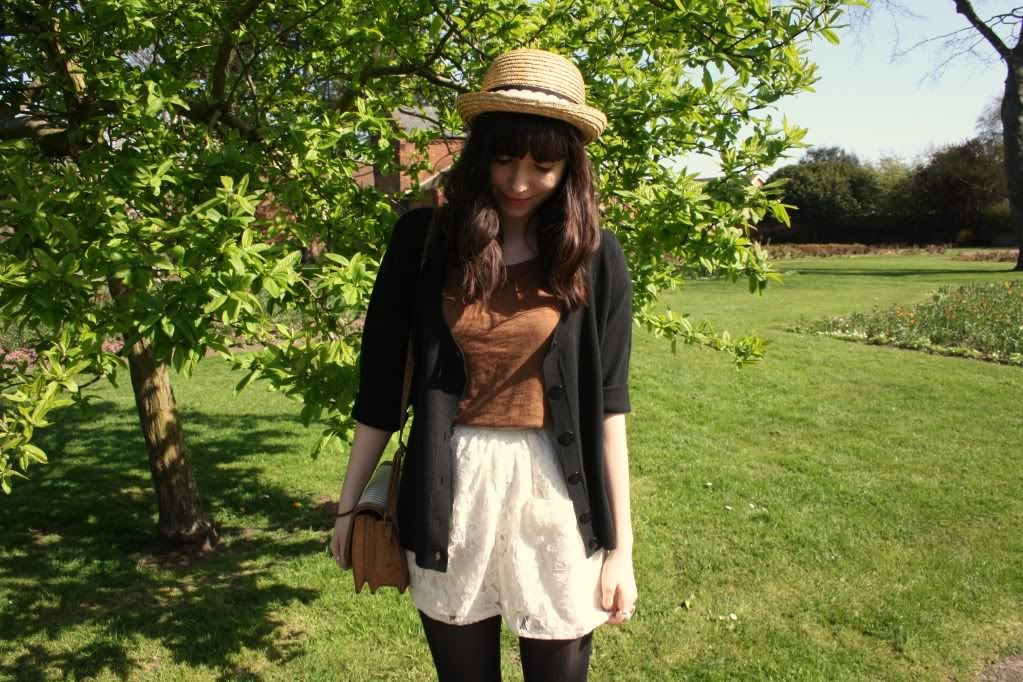 t-shirt & skirt - f21, cardigan - my mums, hat & shoes - asos
ah sunny days, how i love you. i'm not exactly dressed in very spring-y colours here though! and i never thought i'd wear brown, but this plain t-shirt was weirdly appealing. especially combined with this cute lace skirt.
i'm really enjoying this nice weather! after such a cold winter, i'm welcoming it with open arms/bare legs.