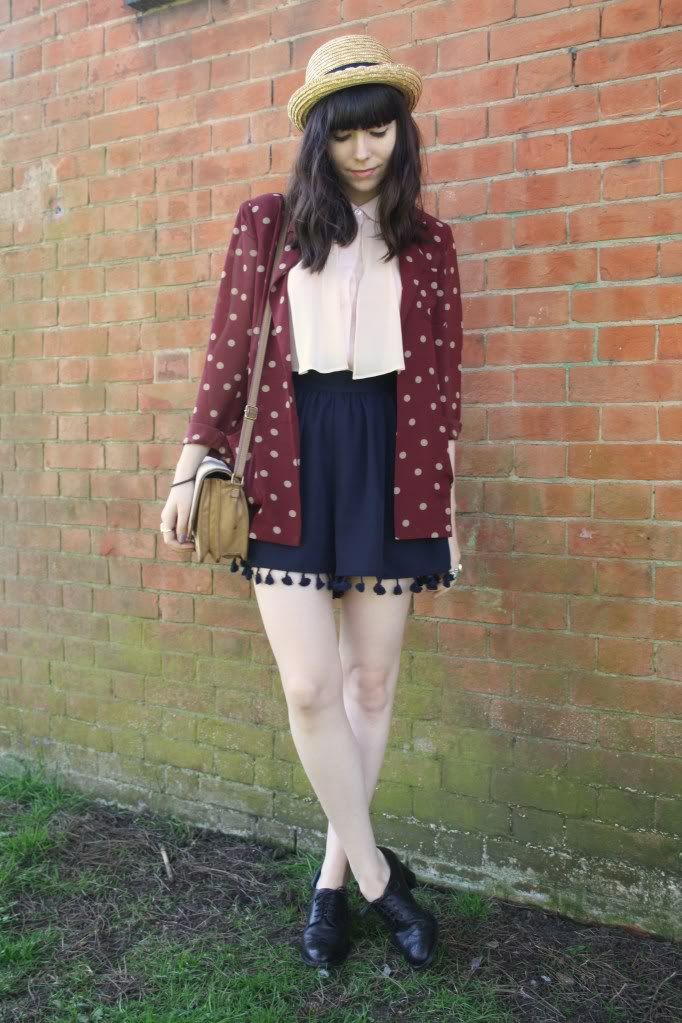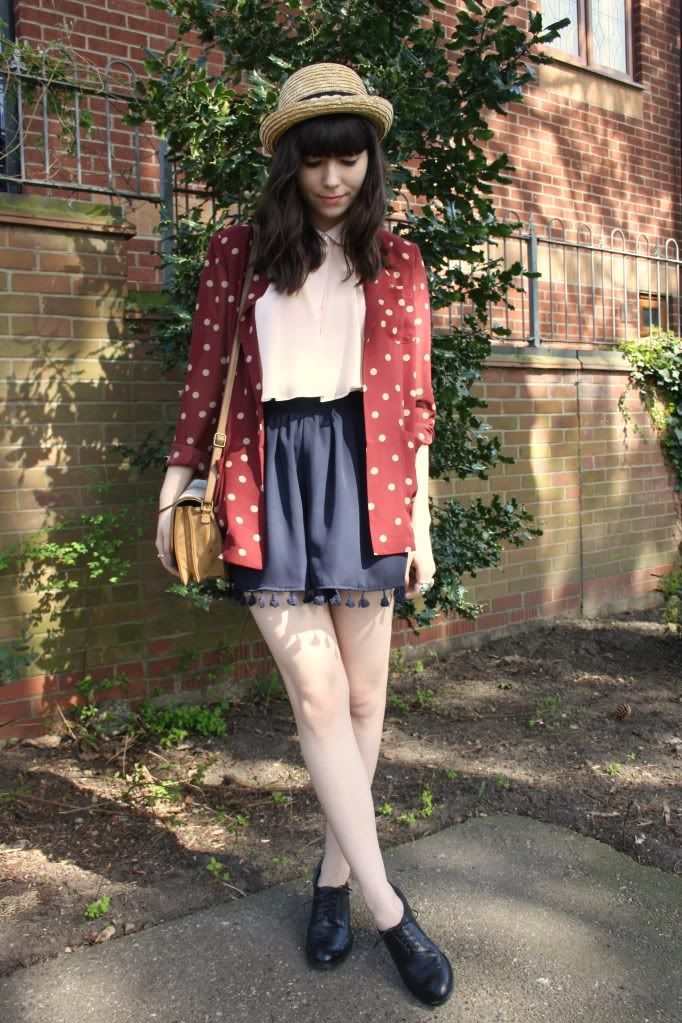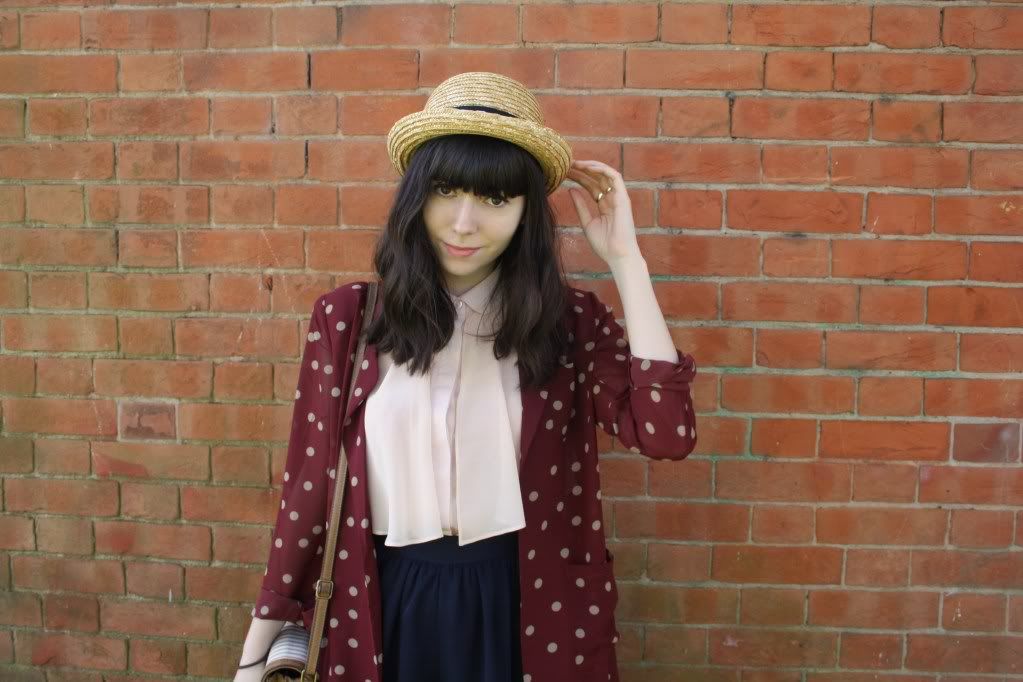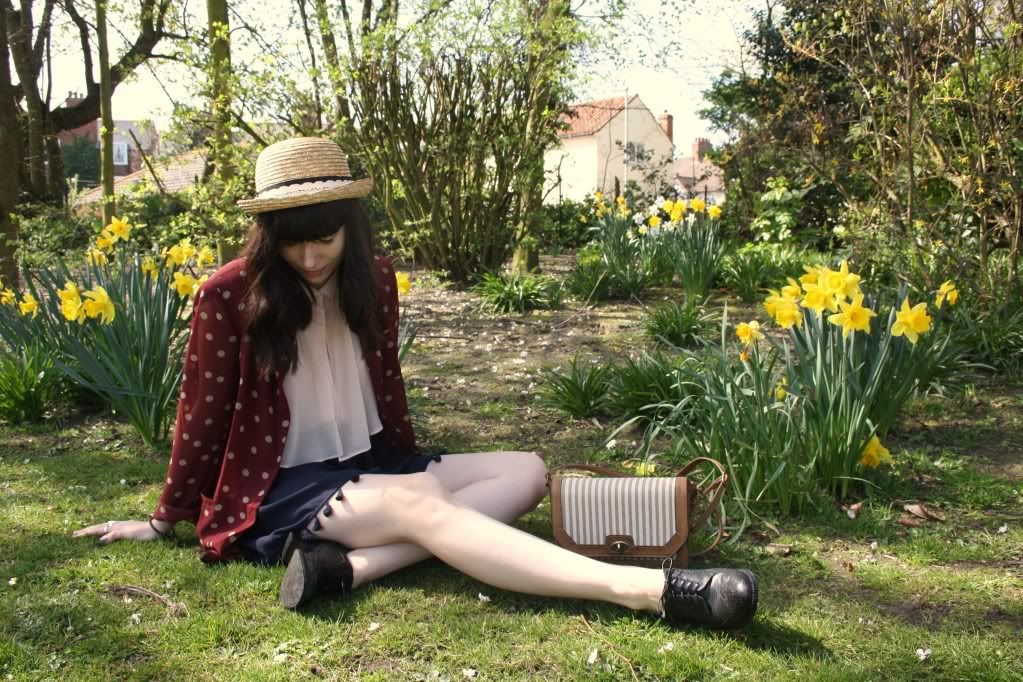 blazer, blouse & hat - asos, shorts & bag - topshop

oh hi incredibly white legs!
i'm sure they're not quite this pale in real life, but hey-ho, i'm not ashamed of how very pale they are. i don't think it's anything to be embarassed about like i think it used to be. pale is interesting right? i still wouldn't say no to just a little bit of a tan, though...
can't get enough of this blazer/blouse, it's such a nice fit and so floaty too. this whole outfit is kind of floaty, actually. i'm really loving flowy, girly things lately, and things that are kind of oversized and unfitted.