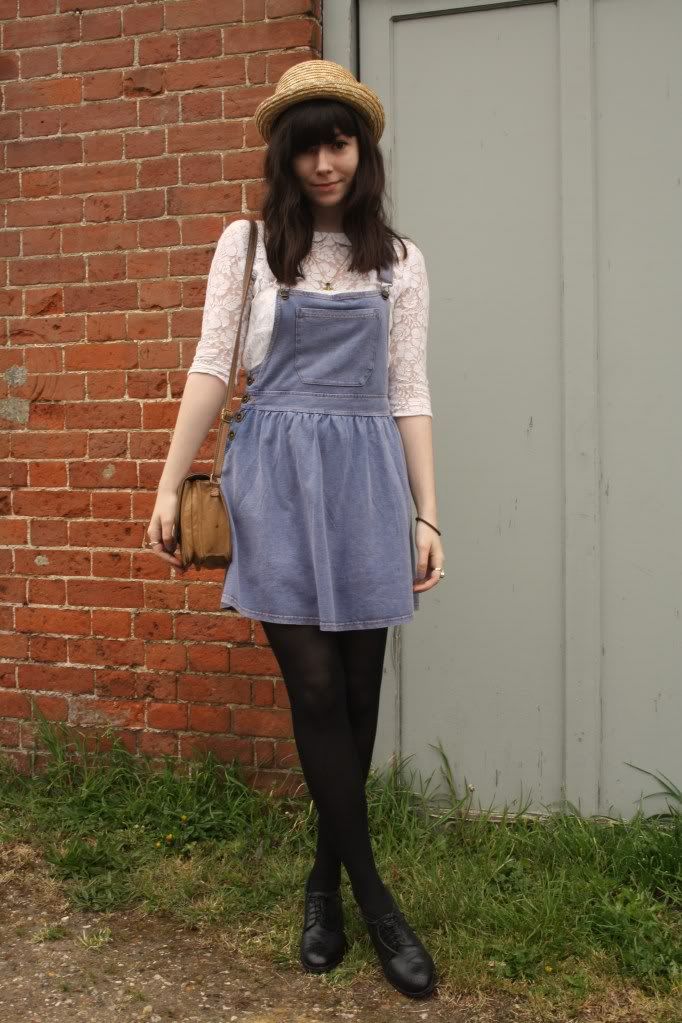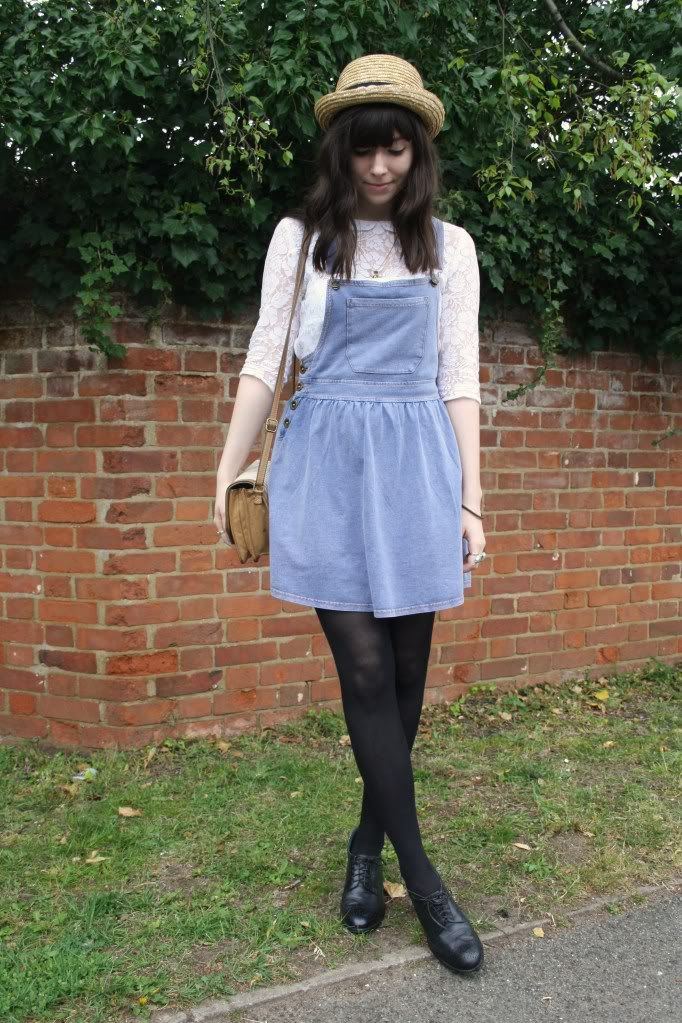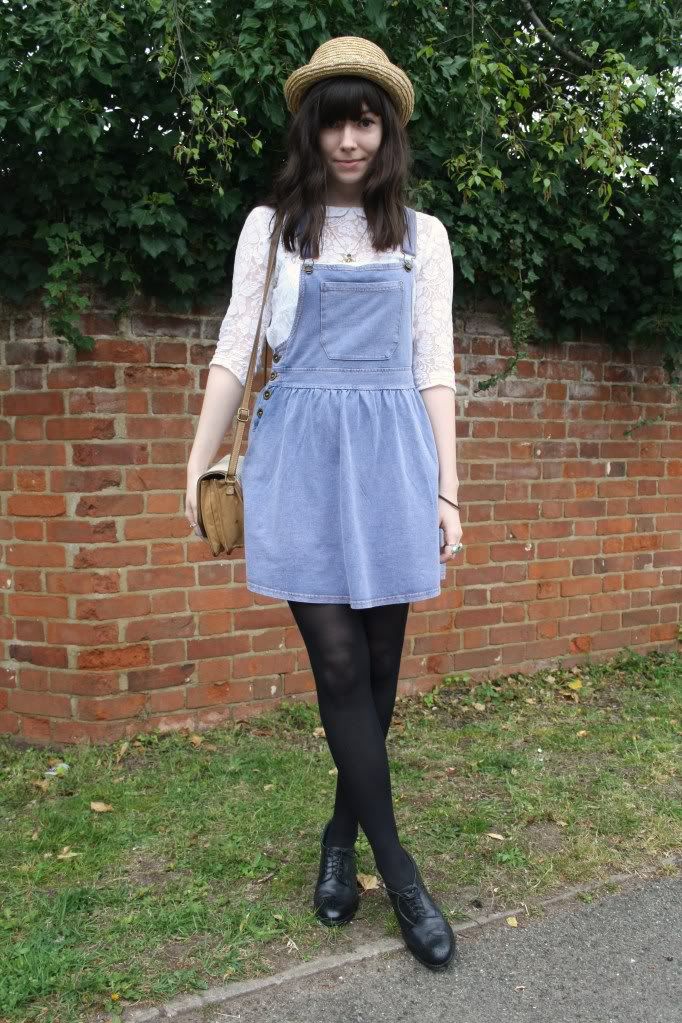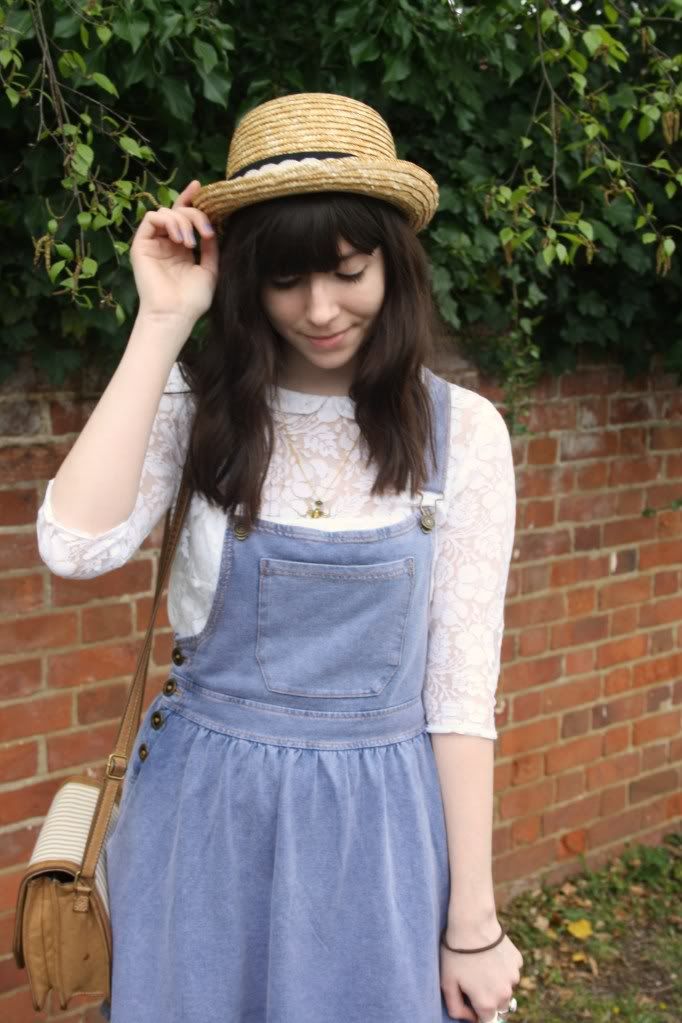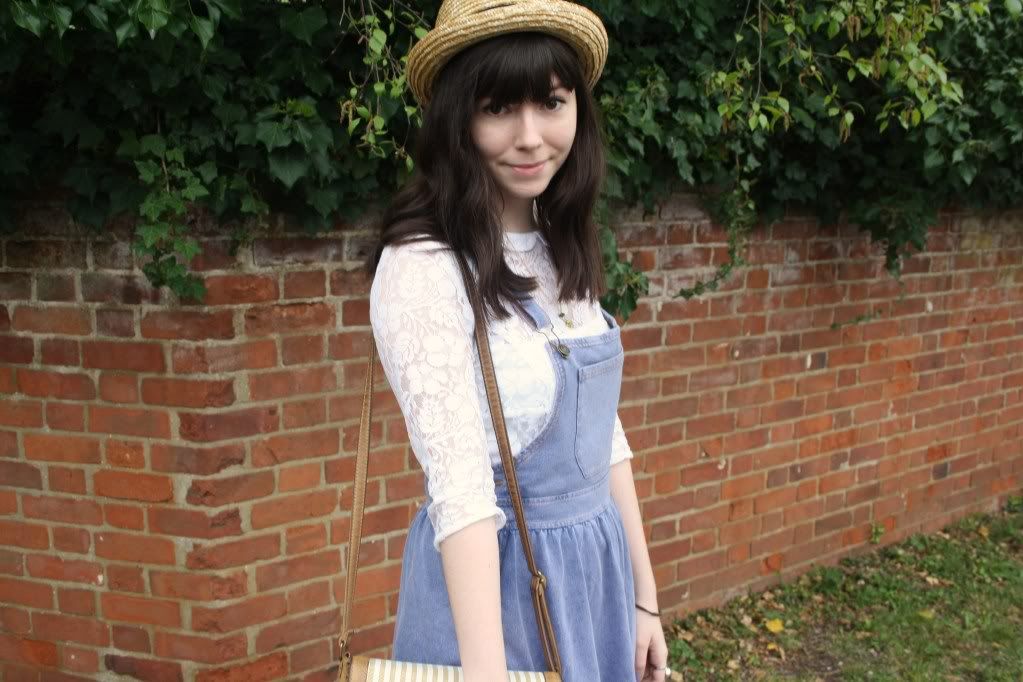 lace dress & dungaree dress - topshop, hat - asos
this post is to show you how to wear as many topshop dresses as possible. well, i'm only wearing 2, but that's one more than is probably necessary. the lace bit you can see, which i chose to wear as a top, is a lovely topshop dress, and it just seemed like a good idea to wear this dungaree dress over it. i'm actually very impressed with how it looks! i really like this outfit, and i think the double-dress is something i might do again! (probably not a great idea when it gets a bit warmer, though).
despite the lovely warm weather we've been having, i think this outfit proves i'm not quite ready to give up on layering just yet...