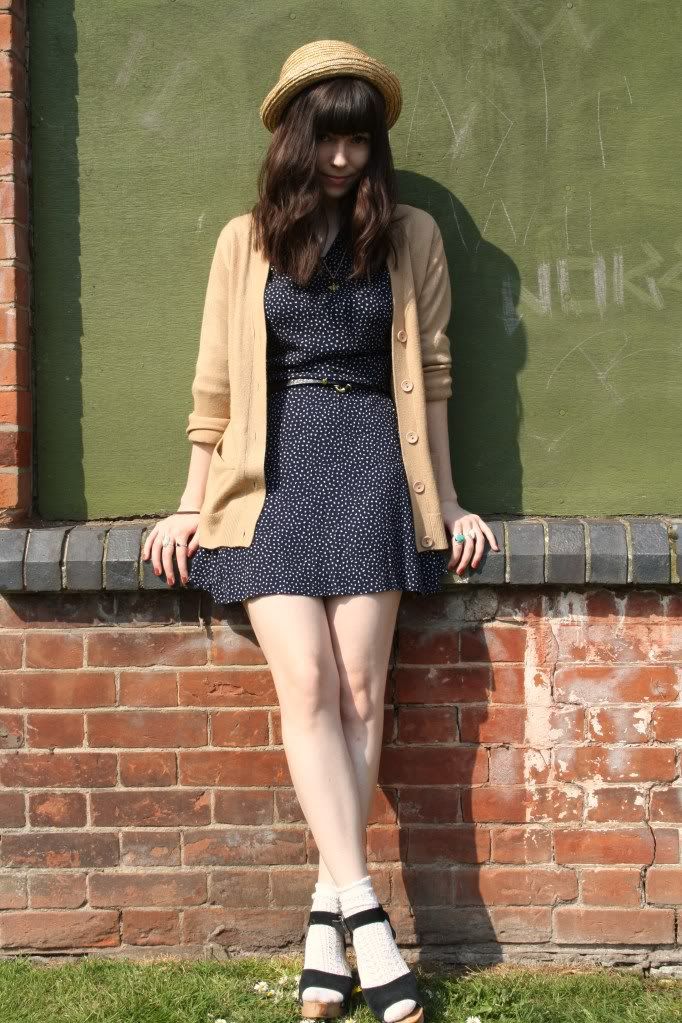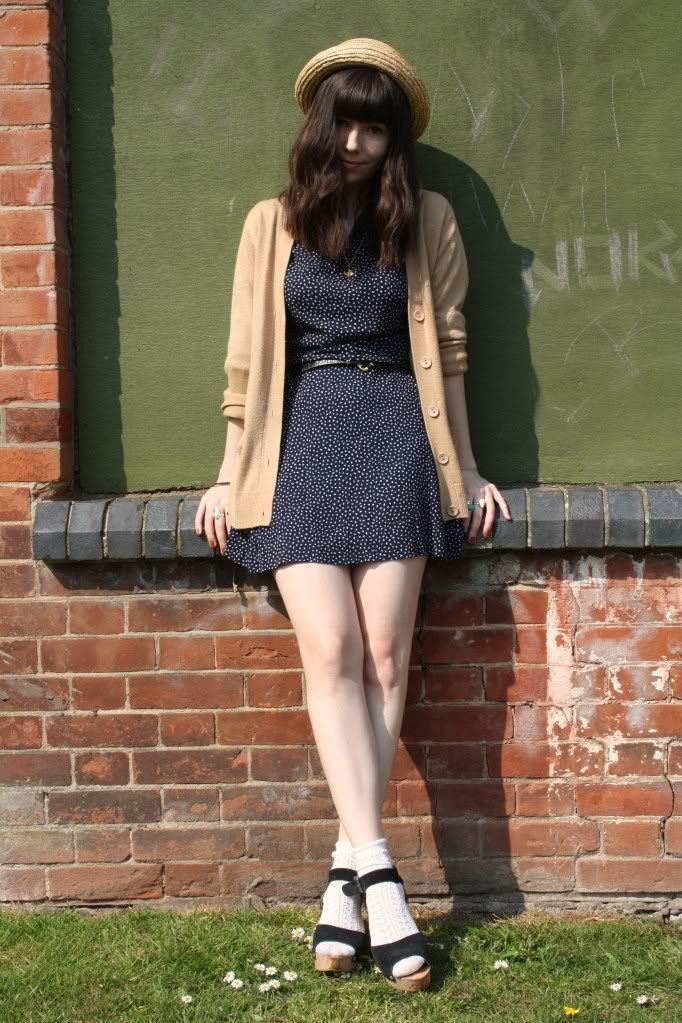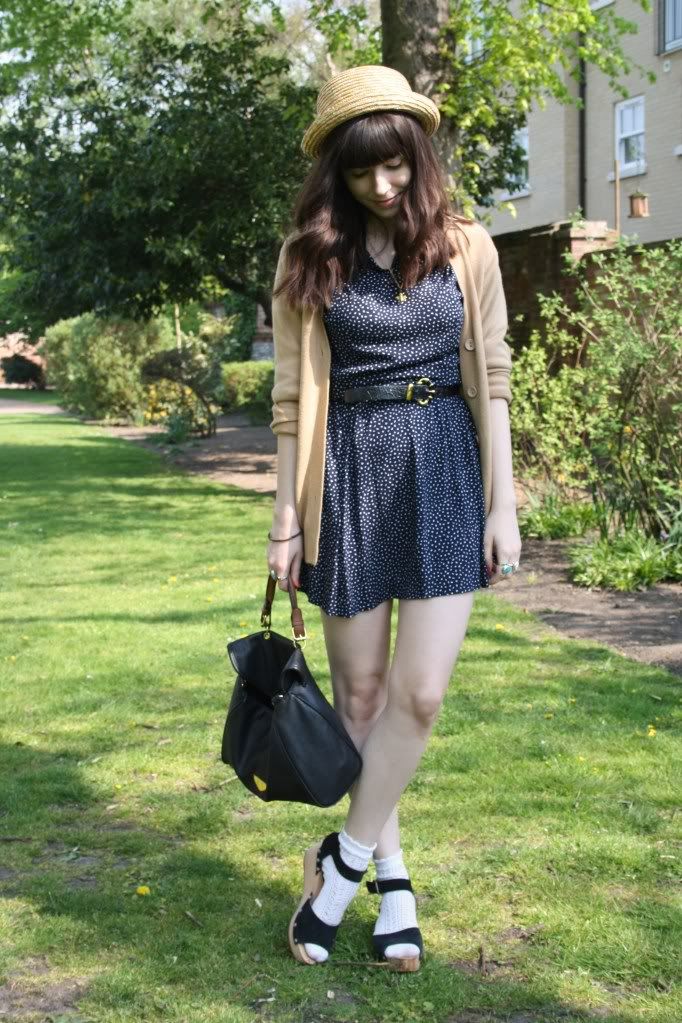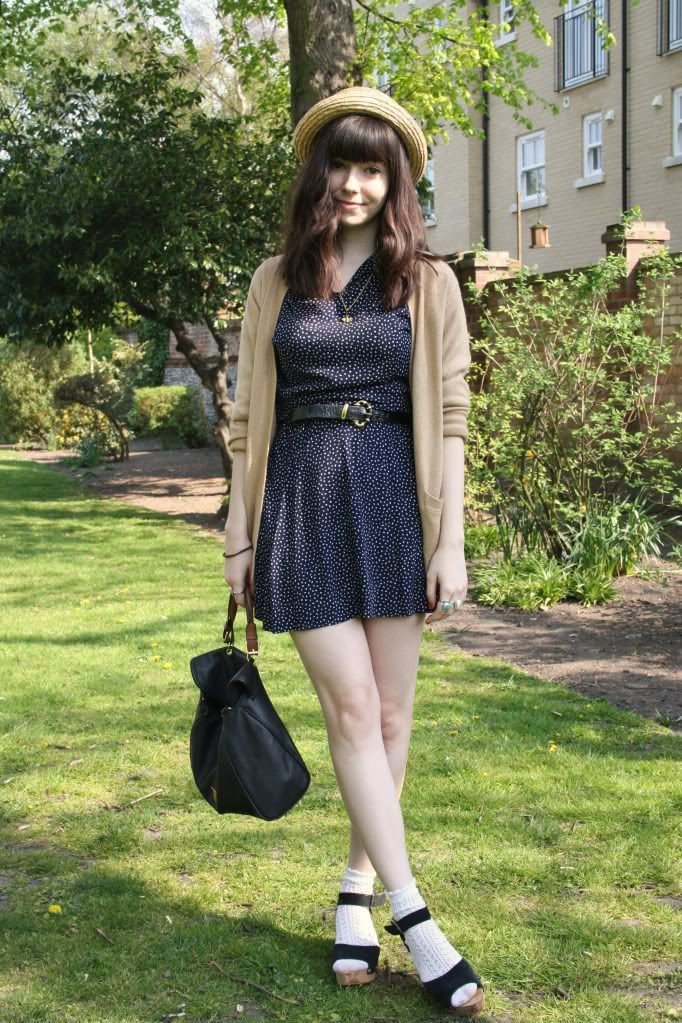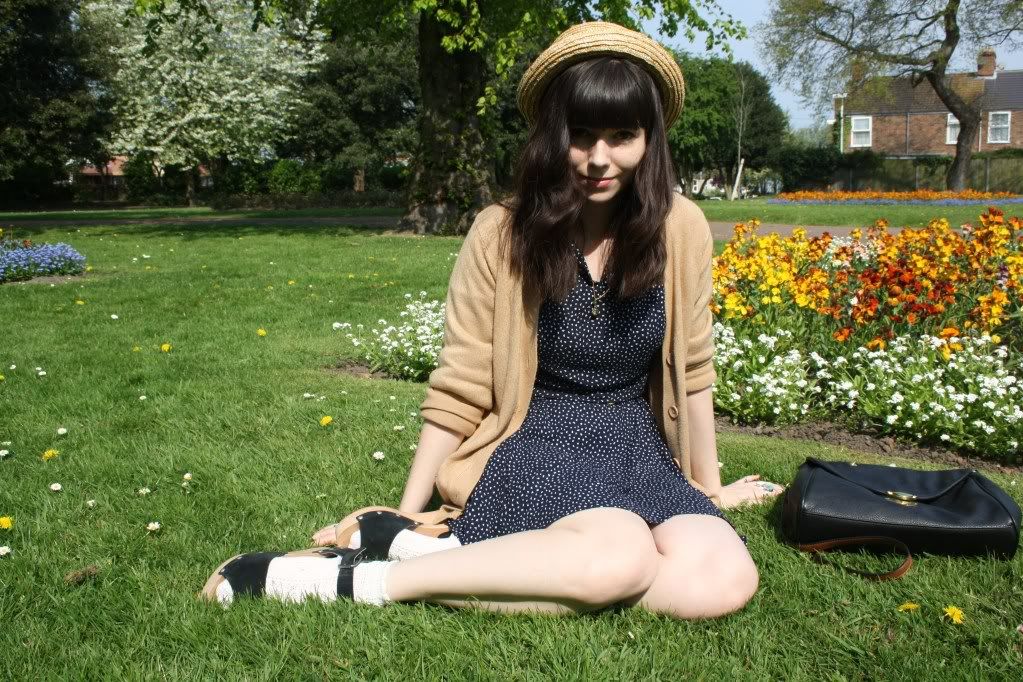 dress - vintage, cardigan - tesco, hat - asos, shoes - topshop
i can't believe this weather we've been having! since when was it this warm in april? anyway, no outfit feels complete anymore without this hat. it instantly makes what i'm wearing feel twice as summery.
this dress is an ebay purchase which i paid way, way too much for a couple months ago. when it arrived it was different to how i had imagined and i became a bit 'meh' about it and never wore it, but all of a sudden i decided it was time to give it a go, and i like it. the material is weird and it's too long (hense the belt to pull it up a bit) but it's actually really nice afterall. and it goes nicely with the socks and shoes. i used to hate the socks with shoes trend, i think because i have to be careful which socks to wear or else my legs look super stumpy, but i love these white ones with these clog wedges.
and happy easter everybody!