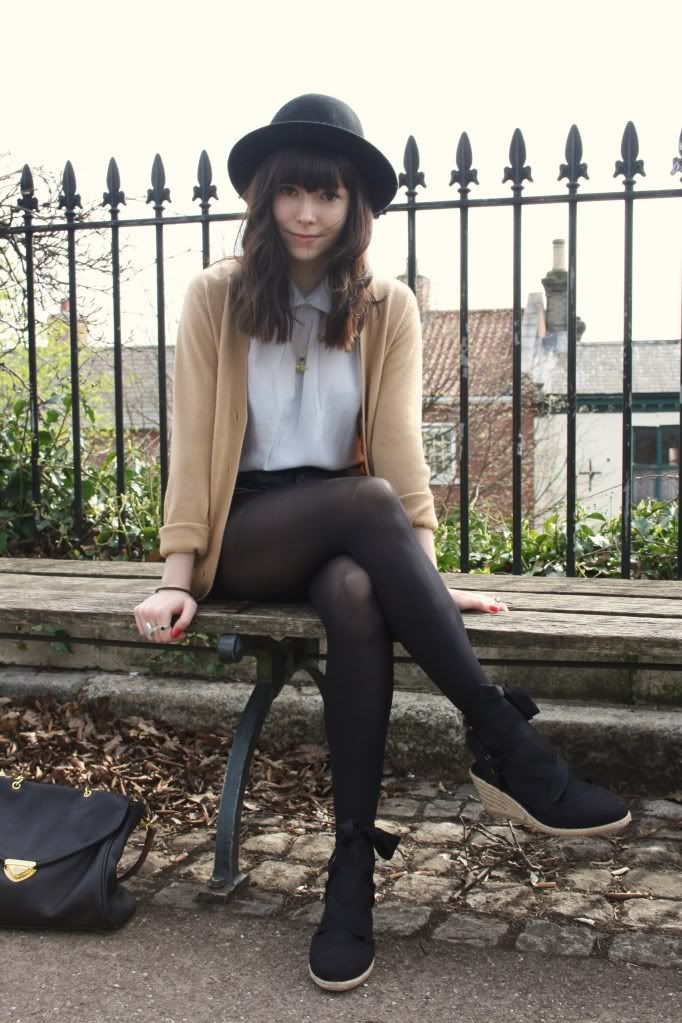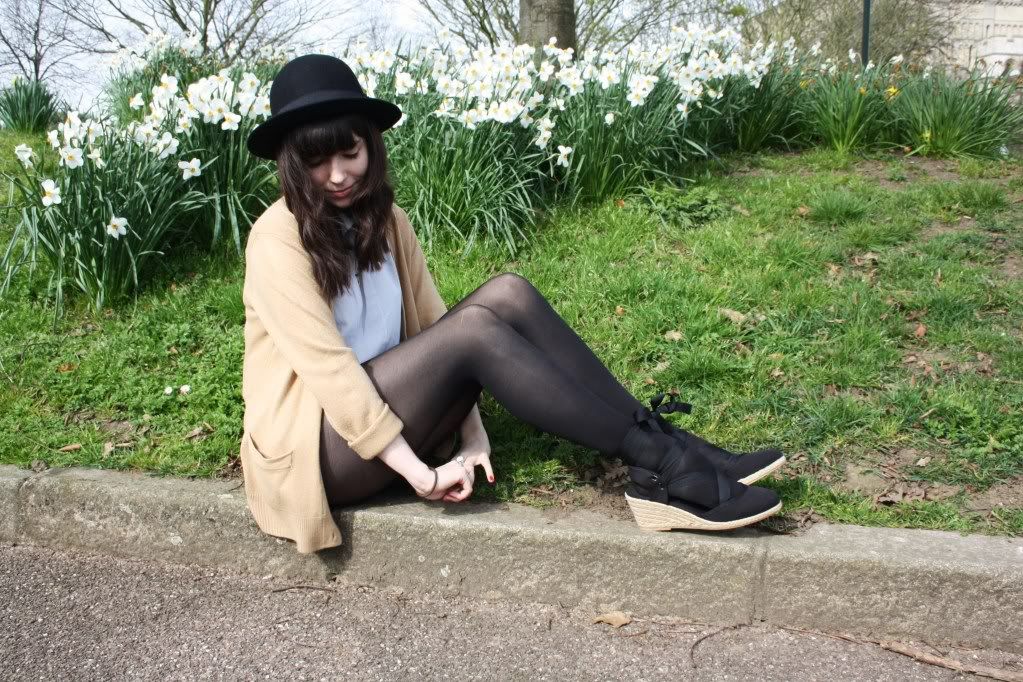 shorts - topshop, shoes - RI @ asos, hat - h&m, collared blouse - asos
when the weather got a little warmer last week, i tried to find the most spring-inspired place to take some photos. let's be honest, daffodils = spring. i took these photos in one of my favourite parks in norwich.
the blouse i'm wearing is actually an amazing pale blue colour, which i'm not sure you can see so well in these photos. it's long enough to be worn as a dress too, so expect to see it again soon. i love clothes that are versatile, i enjoy being able to wear something as a top
and
a dress, or a dress
and
a skirt.