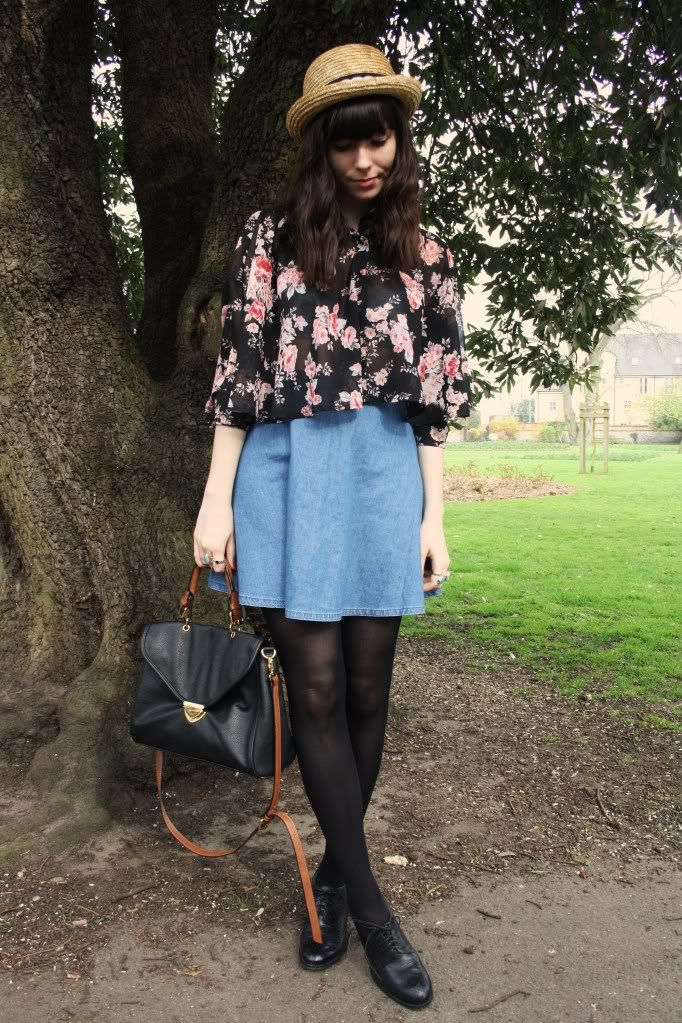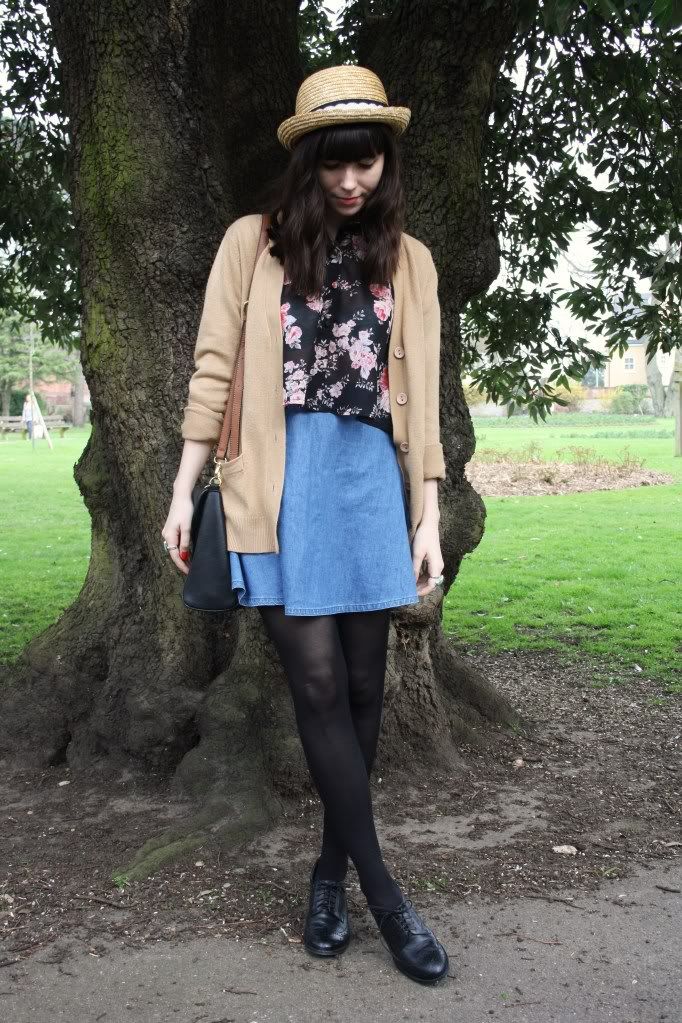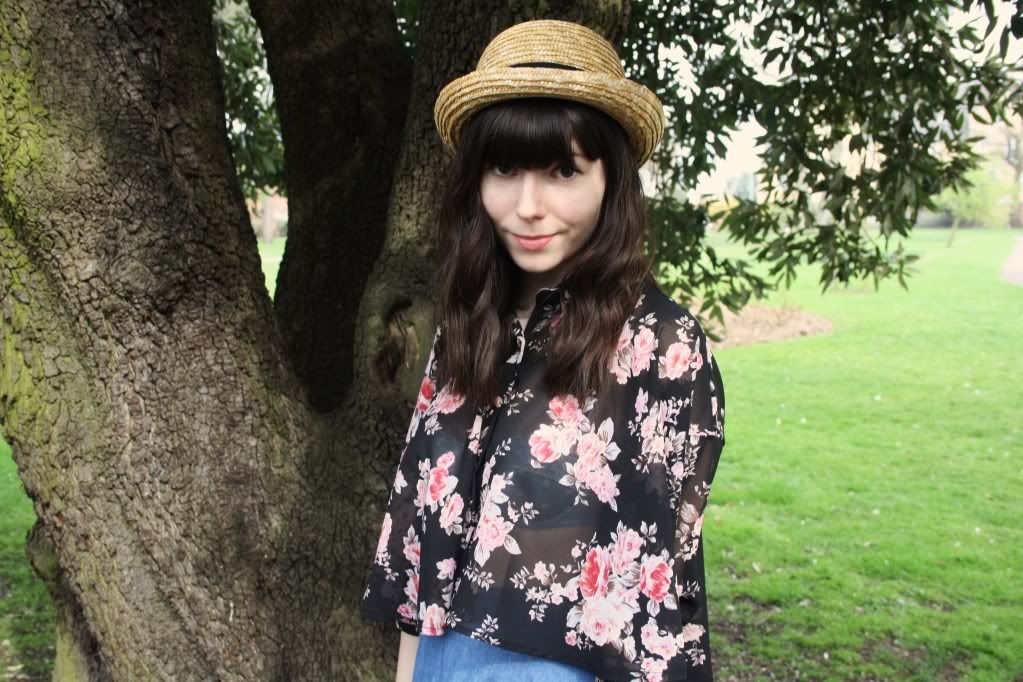 sheer floral blouse - topshop, cardigan - tesco, skirt & hat - asos
a nice comfortable outfit for a warm-ish day. this blouse is like a cape, it's ridiculously floaty and girly. depsite loving florals i don't own many, i'm very picky with my floral prints and most just don't feel right. this one made the cut.
england (or the east, at least) has been having some really great weather lately and i'm so thankful, it makes taking outfit photos so much easier. whilst i'm the first to admit i don't like summer dressing - i hate getting my legs out, i always miss layering, and i think i look kinda boring in summer clothes; i'm really enjoying the warm days we've had so far.
today is the 1 year anniversary of my blog! thank you to everyone who reads it and inspires me to keep posting!