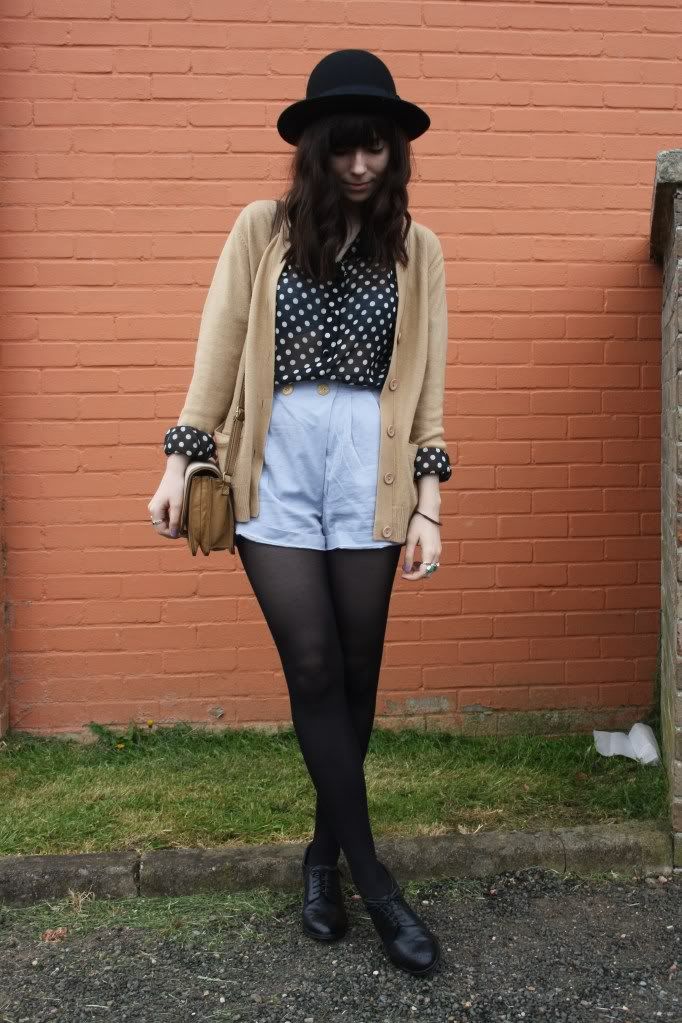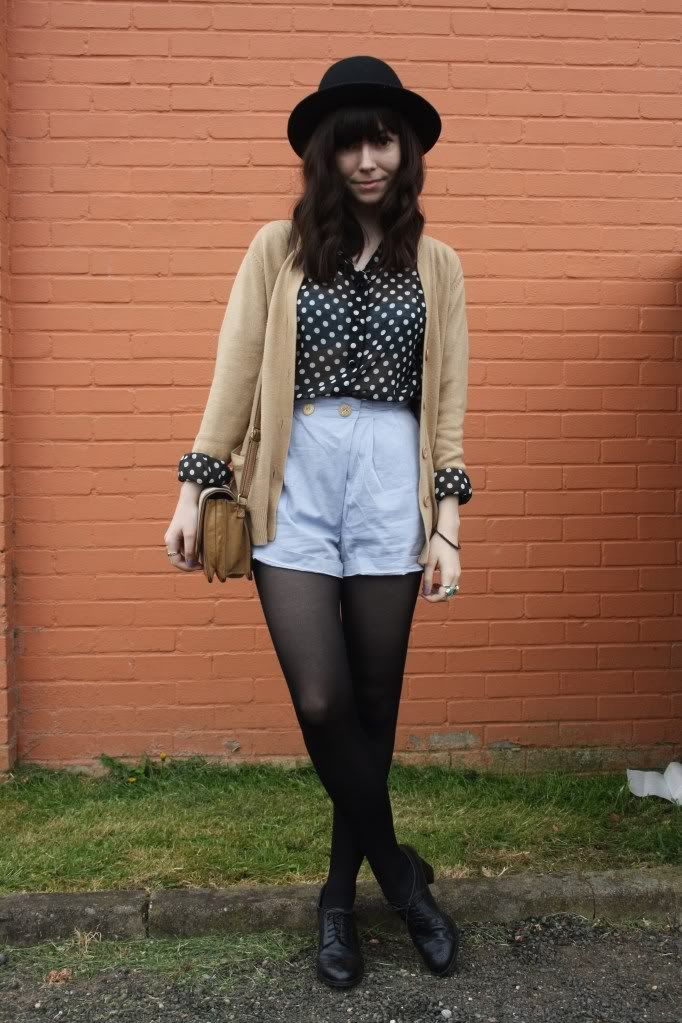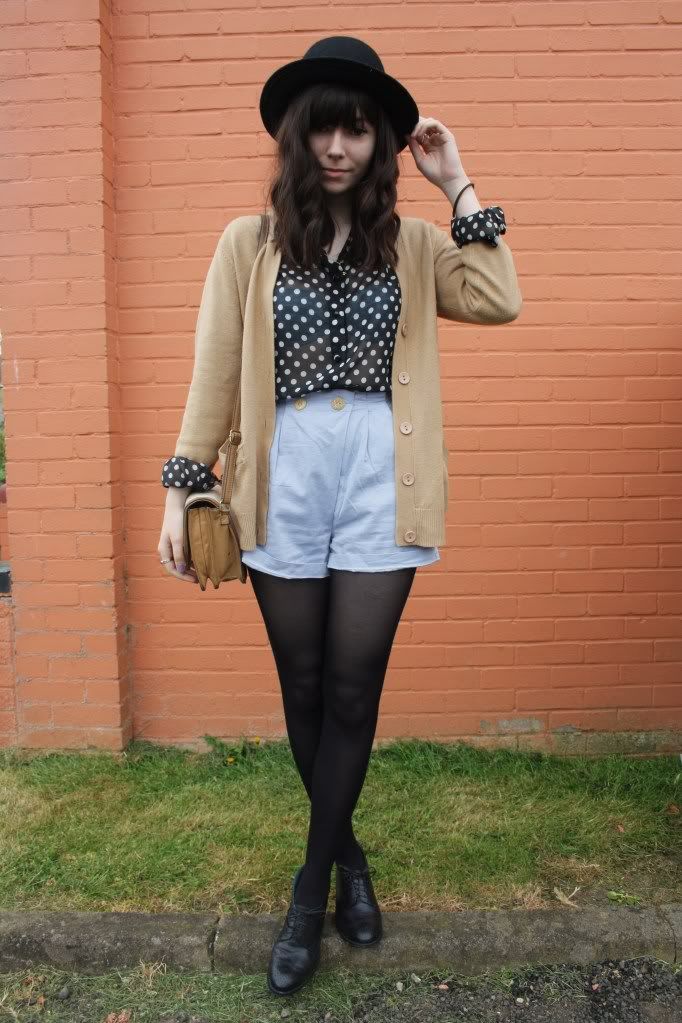 blouse - topshop, cardigan - tesco, shorts - f21, hat - h&m
i'm not sure about this outfit. i ordered these shorts from forever21 after seeing them online, they looked great on the model - but sadly they look not-so-great on me. the material is very thin and creases easily, and i don't think they're very flattering. it's a shame as the colour is lovely. forever21 seems to be very hit and miss.
what i'm wearing also seems kinda formulaic, shorts+blouse+cardigan. there's nothing wrong with that of course, but i've been trying to push myself out of my shorts+blouse+cardigan comfort zone lately. more dresses and skirts is what i'm aiming for these days. not that i'd ever stop wearing shorts, or cardigans, they're 2 of my favourite clothing items!