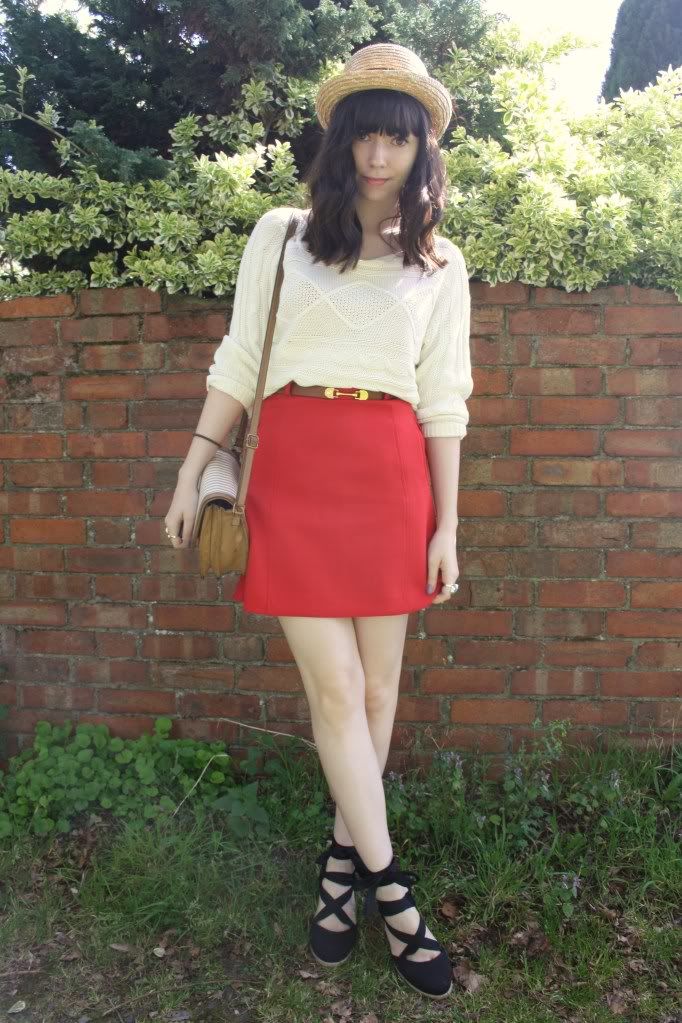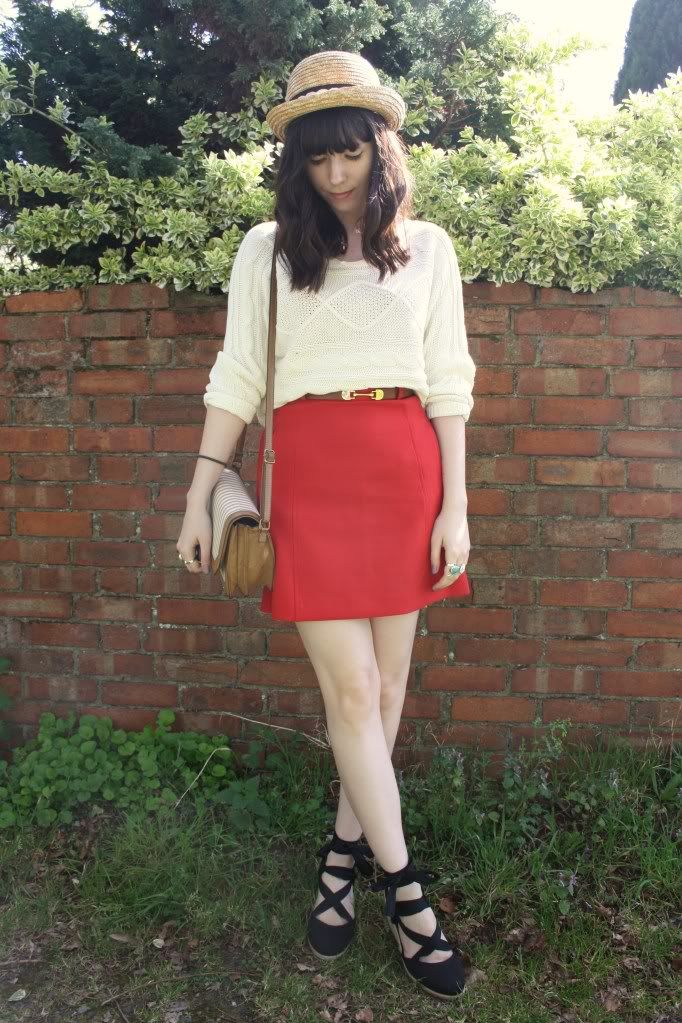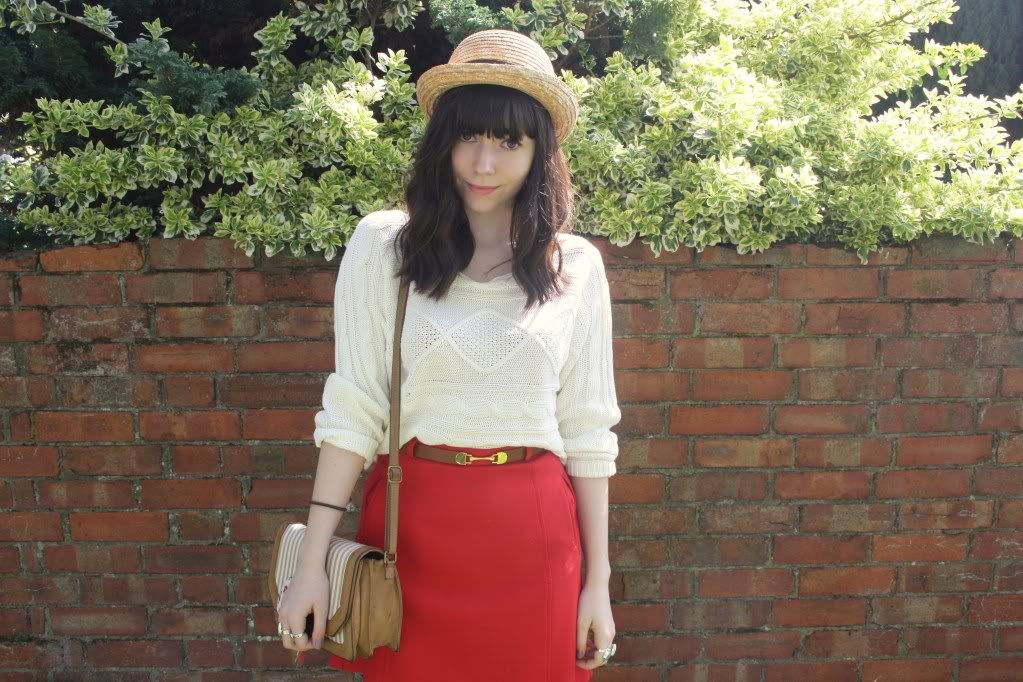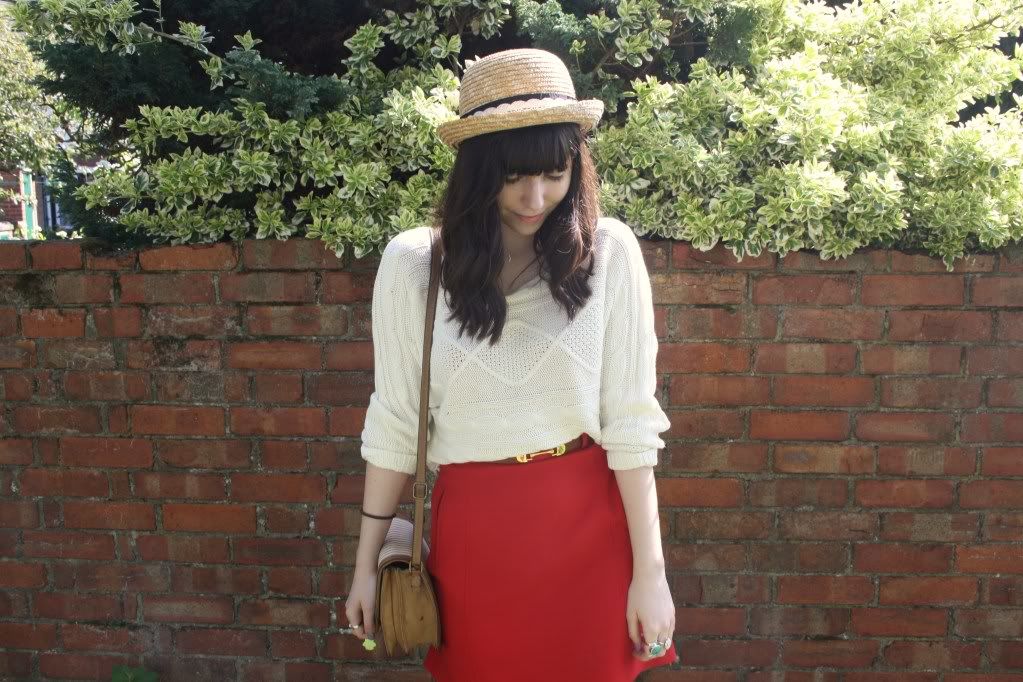 jumper - f21, skirt & bag - topshop, shoes - RI @ asos, hat - asos
i guess this is my own interpretation of colour blocking. it's a trend i very much dislike, but red has always been one of my favourite colours to wear, and it's not actually that bright, so i'm not sure this would even count as colour blocking.
this is the first time i've been able to go tights-less this year, and it was a pretty nice change. and, yup, this hat again! it's going to be in all of my posts from now on, you might get sick of it but i'm not going to apologise, because i love it!