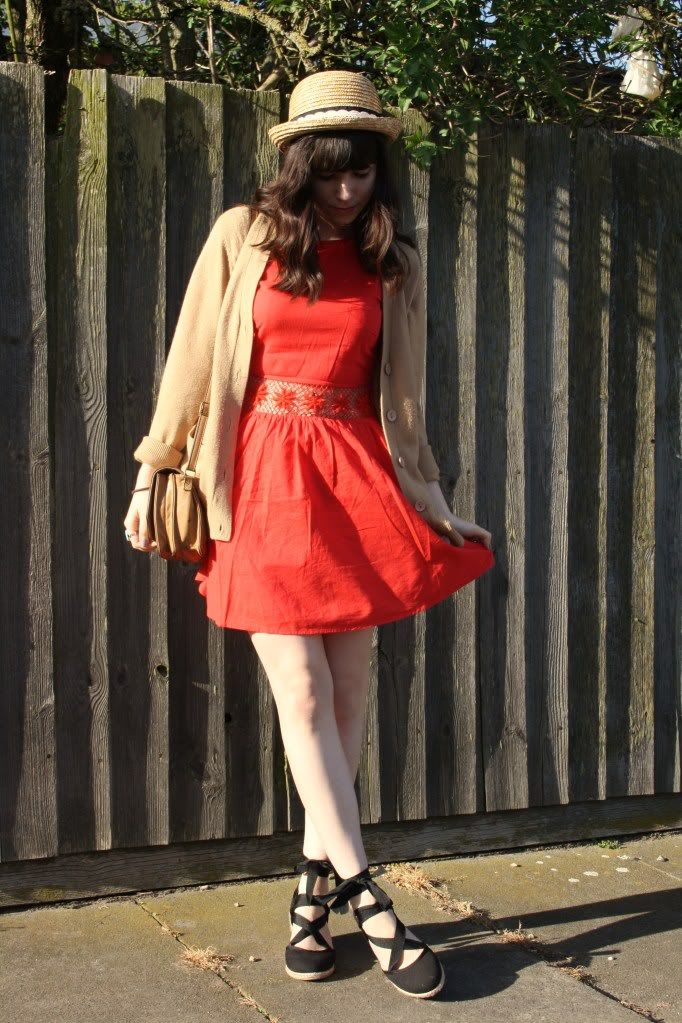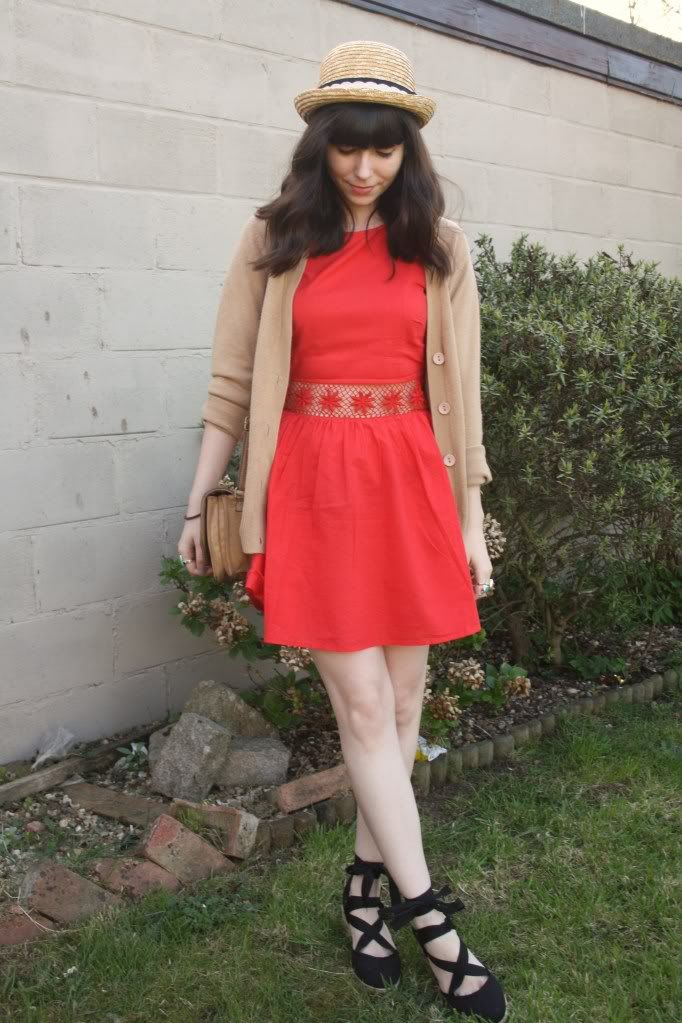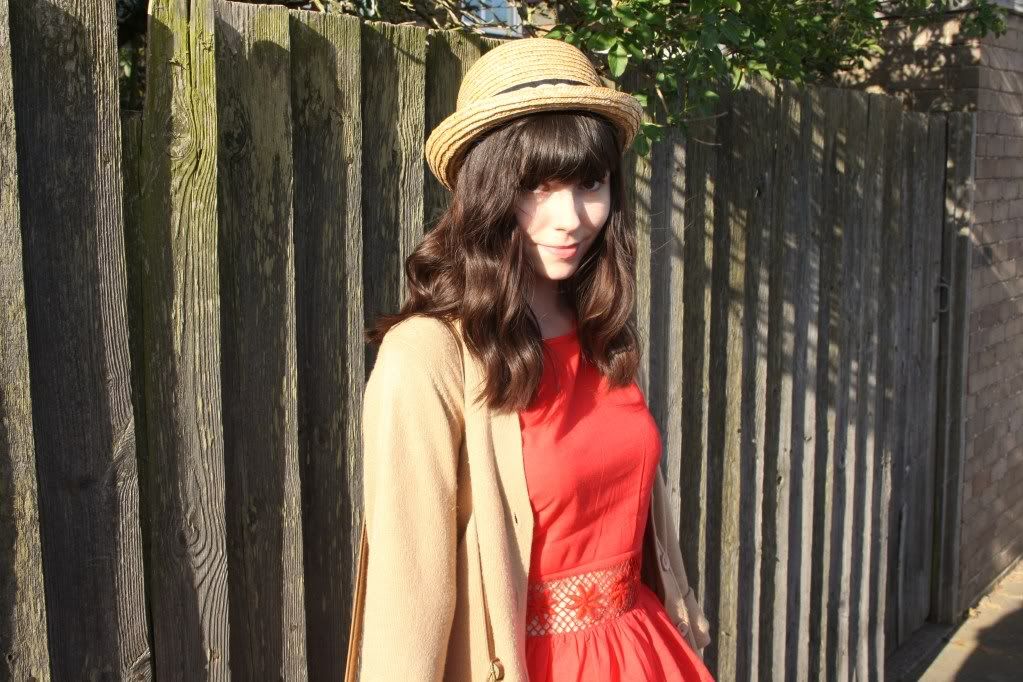 dress - topshop, cardigan - tesco, shoes - RI @asos
the obsession with red continues. i've wanted a red dress for ages, and when i saw this one, i thought about it for ages but eventually caved. the only downside is the crochet panel, it's lovely but in this windy spring weather leads to rather cold ribs.
i'm not too happy with how these photos came out; they were taken pretty quickly and for some reason i look stumpier and whiter than ever - but i wanted photos of this dress! i also love how red looks with camel.